As I reflect upon the financial year just completed, and I think about where we are as a business, the quote below really epitomises the essence of the ARA journey during the past twenty-two years.
We have not always got it right, but each time we missed the mark, we learned from it, and we did better in the future. We are continuously getting better and better as a business and as an organisation. Fortunately, our current year financial results demonstrate the continuous improvement we have achieved.
Operating Results 
2023 was the eighth consecutive year of record operating earnings. EBITDA increased from $50.5 million in 2022 to $67.2 million in 2023, an increase of $16.7 million, or 33%. Each ARA Division and each business unit within each Division, contributed to this significant increase in earnings.
From the time we founded ARA, we always said that if each profit centre was profitable, we would deliver exceptional results. That is exactly what we did this financial year. Significantly more than half of the increase in EBITDA was due to organic growth.
The ARA Team
The ARA workforce is now 3,000 people strong. Our people are spread out around Australia and New Zealand in more than 100 locations. Given our size, operating strength and the exceptional capabilities of all of our employees, ARA has become a significant commercial and industrial services business. We work hard to have a culture of engagement and inclusion with our workforce. ARA would not be where we are as a company unless all 3,000 of us work together.
The Unsung Heroes of the ARA Group 2023
They work hard and rise to the challenge. They lead through example, uplift their teammates, and provide extraordinary customer service. They embody the resourceful spirit of ARA and they are indispensable to our success.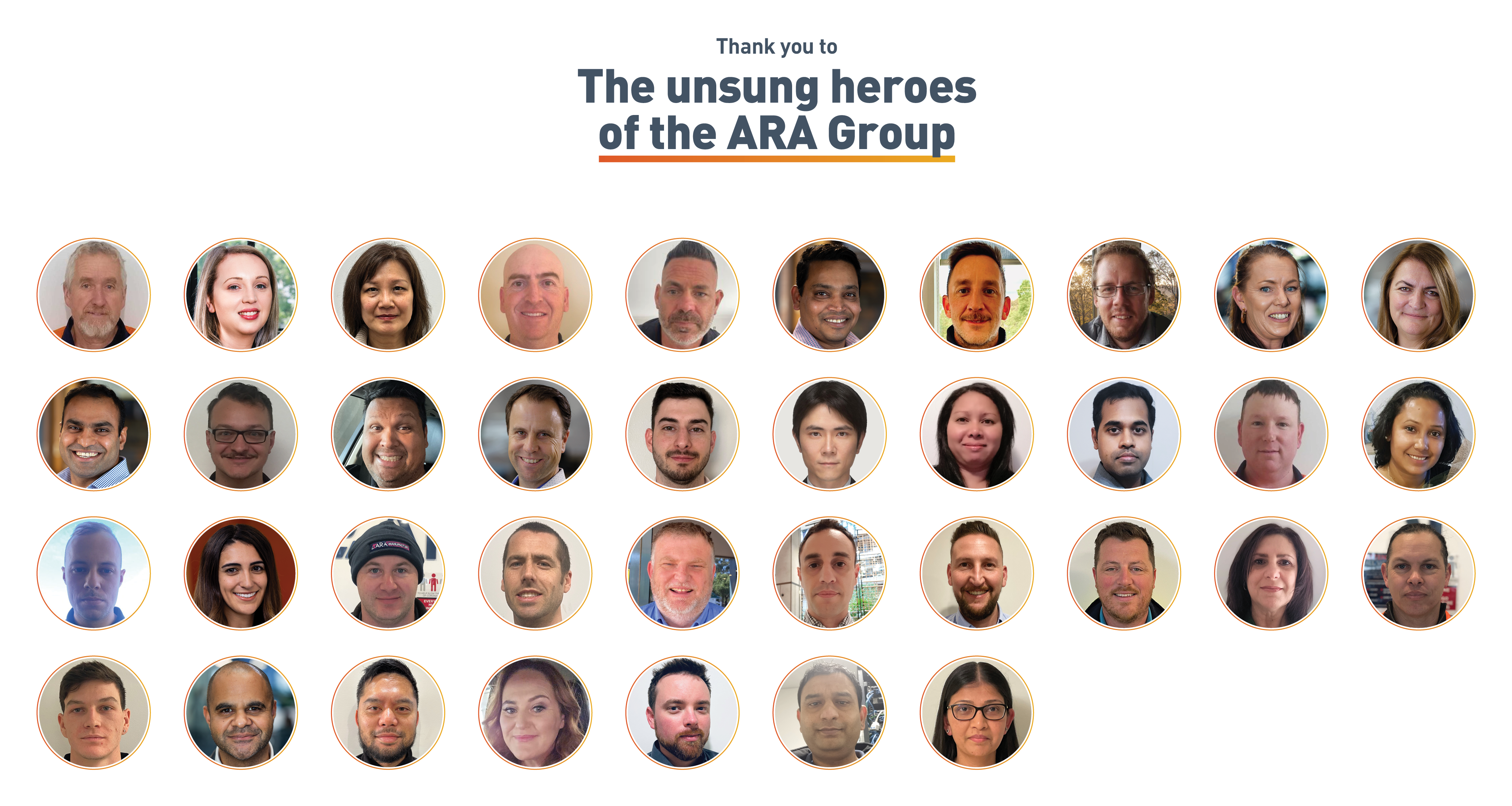 These are some of the unsung heroes of our Group. We are proud to share in their achievements.